Renieri "Cinta Senese DOP" Prosciutto
How we make it
Renieri "Cinta Senese DOP" prosciutto is the result of painstaking care and dedication. Each stage of the process is monitored carefully to ensure that the traditional production of this Tuscan gastronomic masterpiece is respected.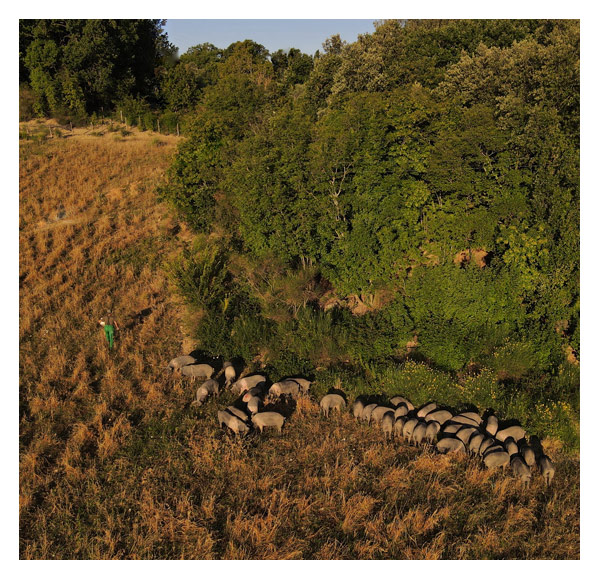 2.
SALTING
Salting is carried out by hand.
It is an ancient, manual process, in which the art of knowing how to dose salt and spices is fundamental.
Each thigh is assessed individually for weight and shape by our master salters, who then monitor the salting time, so that RENIERI prosciutto acquires its inimitable flavour.
3.
AGEING
The ageing process takes place slowly and naturally in rooms designed especially to recreate the conditions of the cellars of days gone by: large windows that open to encourage the necessary circulation of air to obtain a unique prosciutto with an unmistakable aroma.
It is here that the prosciutto matures as it ages, acquiring aromas, taste and flavour and also becoming easier to digest.
4.
THE RESULT
The result is a special prosciutto with a unique and unmistakable flavour and aroma of brushwood, hazelnuts and acorns.
This is Renieri "Cinta Senese DOP" Prosciutto